Would You Like to Make a Good Income Leading Workshops for Personal and Spiritual Unfoldment?
There are a growing number of people interested in personal and spiritual growth and they are disillusioned with the old style of "teacher/guru on the stage" seminars.
For these people, the old model of the expert delivering dry intellectual information to student/learners via lectures, seminars, webinars, videos, etc is not completely satisfying.
There is a new model called "Co-evolution" where individuals experientially assist one another to self-inquire and find the answers within themselves. These spiritual seekers are less interested in passive dogmatic teachings and more interested in learning pro-active techniques to develop their own wisdom, awareness, compassion and let go of what is holding them back in life.
Remarkably, the Co-evolution process has been proven over decades of application and thousands of retreats world-wide, to produce awakening experiences or self-realization in a retreat-style setting, over 1 1/2 to 3 days. These deep insights into the nature of self and life are similar to direct experiences reported over the centuries in traditional spiritual and religious ancient literature. 
If you can relate to and (maybe are excited by) this you might be interested in the:
Co-evolution Workshop Facilitator Training
This training is an experiential journey into a highly transformational method of helping individuals make significant progress in their personal and spiritual unfoldment.
In this 8 day hands-on training you will learn the principles, theory and techniques of leading individuals through the process of Co-evolution: a method where individuals through contemplation, communication and empathic listening assist each other to grow in self-awareness, compassion and mutual understanding.
The training will occur over 4 – 2 day weekends one month apart, allowing participants to practice and integrate their learning between weekends.
In this training you will learn how to:
Structure the flow of 1 to 4 day workshops
Enhance insightful "aha" moments and shifts in awareness
Use communication "cycles" to improve mutual understanding
Create and maintain rapport between participants and yourself
Use the 'Tell, Show, Do, Review" model of group facilitation
Initiate self-inquiry processes through one-to-one relating exercises and small groups
Maintain group energy and engagement
Identify, manage and sensitively guide participants through common barriers to personal growth.
Promote and price your workshops
Develop your skills as a senior assistant and as a master on Coming Home Retreats (Enlightenment Intenisves)
Included in the training:
Teachings on the principles and techniques of Co-evolution
Ability drills to enhance your facilitation skills
Workshop leader's and promotion manuals
Student mini-workshops with instructor feedback and guidance.
A copy of the book "Awaken the Guru in You" by Russell Scott that includes over 25 great ideas for workshops
Membership and support in a beginning network of Co-evolution Workshop Facilitators
Pre-requisite:
Completion of a 4 day Coming Home Retreat (aka. Enlightenment Intensive) and a suitability interview.
Dates and Times:
January 25-26,
February 22-23,
March 28 -29,
April 18-19 (tentative)
Saturdays: 9:30 am to 8:30 pm and Sundays 9:30 am to 4:30 pm
(Meals and accommodation not included)
Tuition: $800 plus hst
Location: Ignatius Centre, Room 236, East Wing, Orchard Park, 5420 Hwy 6 N, Guelph
www.ignatiusguelph.ca
Enrollment limited to 12 people.
Note: It is entirely possible that this training can easily be paid for with the first workshop you present.
To set-up a suitability interview:
E-mail Russell Scott at: Russell@awakentheguruinyou.com
Or call 519-829-4149
Enroll now at: ENROLL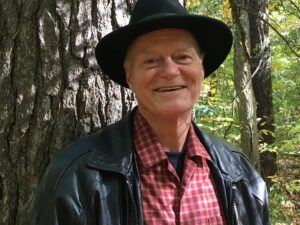 Trainer:
Russell Scott is one of the new generation of "No-dogma spiritual retreat leaders" and the author of the critically acclaimed book; "Awakening the Guru in You". For over 30 years he has helped thousands of individuals experience and live from the spaciousness and deep fulfillment of their true nature and purpose in life. He is a former retreat centre owner, radio show host and singer-song writer. He gets great joy seeing people on his retreats fall off their chairs in laughter when they realize who they are.
For more information about Russell go to:
http://www.awakentheguruinyou.com/about-russell.html