Come home to the beauty, inner strength, deep peace and creative potential of your True Self.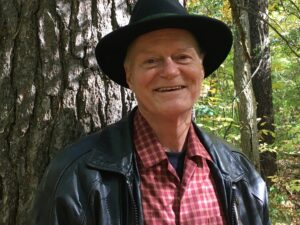 Welcome to my Site.
If you're here, my guess is that you're someone who is craving something 'more' in your spiritual life (even if you can't put your finger on it). And, after years of reading self help books, you've likely discovered the truth that the easiest way to avoid awakening is… to read books about awakening.
If you're here, you're feeling drawn to really doing the work to go inside and see what's true for you around the heady questions of life like, "who am I?", "Why am I here?" and "What is the purpose of life?". After years of looking for the answers outside of yourself (e.g. relationships, religion, substances, distraction) you've come to the conclusion that the only answer left is to go within. And that, if you don't, you will go without.
If you're like many who find their way to this website, you likely:
Get inspired investigating topics like: awakening, self-realization, enlightenment, consciousness, spirituality, meditation, personal growth, organic food, alternative healing, etc
Are stuck in difficult life experience (and feeling somewhat broken and disconnected)
Have read a lot of self-help books and are feeling confused and a bit self-helpless
Are a spiritual non-follower feeling a bit lost trying to do it all alone
Have been a long-time searcher still yearning for that big "aha" moment
Are a deep thinker who silently experiences the weight of the world in your heart
Are craving to participate in an authentic community of independent spiritual seekers and be seen, heard and received for who you are.
Crave to engage with others from your heart
Thank you for visiting my website.
My name is Russell Scott and for the past 35 years I've led hundreds of retreats working with thousands of Independent Inquirers, Spiritual Non-Followers and Mystic Misfits to release the weight of their past so that they can create a deeper more fulfilling life and 'come home' to themselves.
And I've found there are two blocks holding them back:
Block #1 – Dogma:
I have found that many spiritual seekers are slowed down by the crutches of external dogma. I am sure you know, it's a confusing spiritual scene out there. There are lots of groups, religions and scenes promoting their beliefs systems. There's one thing I have learned in my many years of leading retreats and running a retreat centre: We need to let go of believing and experience the truth for ourselves. I've seen many get lost in the books, philosophies and religious ideologies that make sense for only a little while but create a reliance on getting answers from the outside.
Block #2 – Going it Alone:
It's difficult trying to do this by ourselves… but we don't have to do it alone. In fact, I've found that spirituality can be a way that people isolate themselves and this isolation can actually prevent their spiritual growth as it is very hard to get perspective on ourselves. It's sometimes hard to persist on our path without support. But there is another approach where we come together to assist each other to self-inquire into the mystery of self and life (which I've come to call 'co-evolution'). In my experience, it can actually be a beautiful compliment to your solo practice and often get us there a bit faster. We can all use a little help from our friends. You can read about it in my book "Awakening the Guru in You" and you can find more information by just reading some of my blogs. Have fun exploring.
And, while you're here, be sure to download my ebook: The Independent Seekers' Guide to Living from the Inside Out. It's free just for you visiting my website.
Blessings to you,
Russell Scott
PS. If you are feeling a bit lost and confused on your path, I set aside 10 non-cost 30 minute mentorship sessions a month. If you are interested just click on the link below and let me know of a few good days and times in the next two weeks and I'll get back to you. Click here >>>What's Really Going on in My Life Session <<<